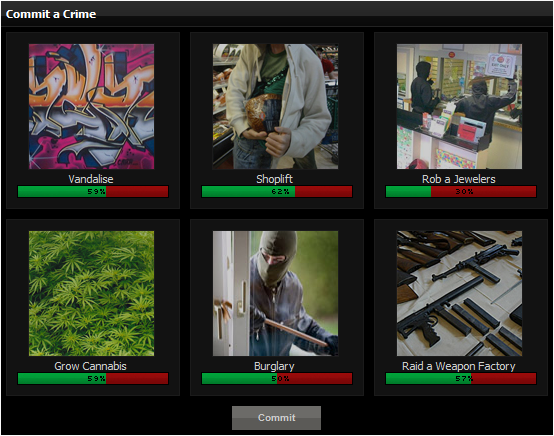 Welcome to World-Mafia this is an online text based mafia game If you have played online games before such as this one you will know there are a range of things to do from committing crimes to stealing car's These options within the game help you to secure your reputation, make money and prove your worth.
Another way to help you gain respect and earn a quick bit of money is our in game missions Our missions have been built with a full length storyline along with racing, mugging and killing your enemy.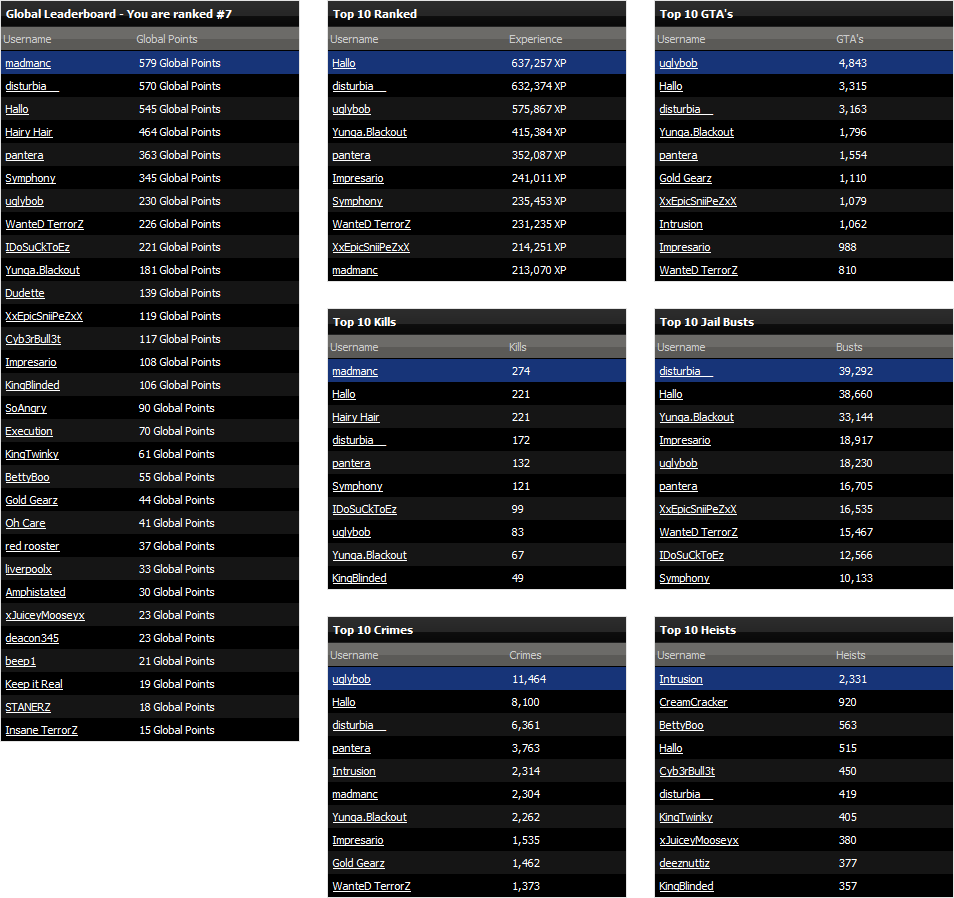 Work your way to the to the top and become a wel known gangster on the leaderboards. There are many leaderboards to rank on, some of these include XP, Crimes, Gtas, Kills and Global Leaderboard. The global leaderboard is determined by your Global Points (GP), these are worked out on your money, XP and kills combined to make an overall leaderboard, you wil find your Global Rank within your "stats" bar.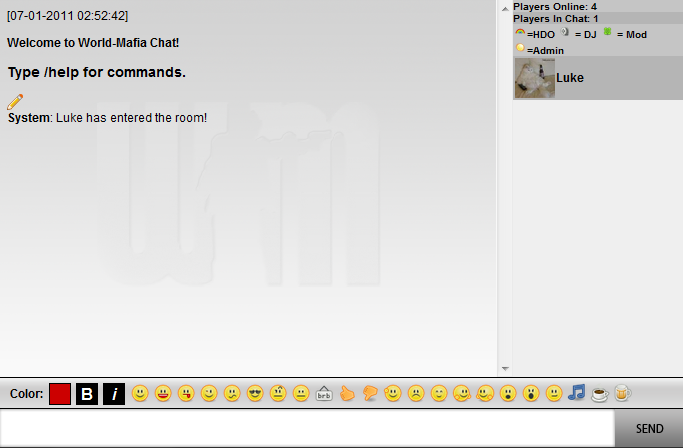 Within World-Mafia there are many features and new ones being added oftenly We also listen to our members and take in idea's of what they would like to see come to World-Mafia So join today and begin your World-Mafia life, Will You Survive?
World-Mafia also offers a great community of players along with a chatroom where you can meet new people everyday.